The Best Way for Killing Bed Bugs
When it comes to killing bed bugs, you want to be sure that you do it right the first time. Contact us today to learn more!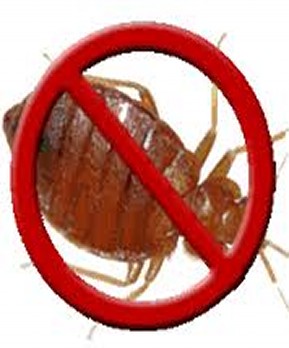 Our Heater Rental Package
The price of renting our Residential Eliminator Heater Package starts at $ 175 for a studio/1-bedroom apartment. Any home delivery or setup demonstration starts at $99 and ranges to $500, depending on location and equipment. Should you need additional rental time, the cost is based on time and equipment rented. The package includes:


1 Winner Professional /DIY Heater Eliminator Machine
1 Winner Air Mover Fan
1 Laser Thermometer
Instruction Manual
All Necessary Extension Cords with Light

Residential Package
For a 24-hour rental, our Residential Package is $299.95 for 24 hours. A 36-hour rental is $450. (All 36-hour rentals must commence between the hours of 5:30 am-8: 30 am or 5:30 pm-8: 30 pm.) A 48-hour rental is $599. Any additional time is assessed in 1-hour increments at $12.50 per hour.

Note: Your rental time begins when you have received all items rented unless otherwise stated in writing by our consultant. Rental time concludes when all equipment is returned with all extension cords wrapped.
The Heater Machine Pa

ckages
Our Terminator 1 Heater Package is available for $2,895.

This package includes:

One Terminator 1 Heater (with Heat Coverage from 200 sq feet to 400 sq feet, Depending on Room Configuration)
2 Elite Air Mover Fans
All Necessary Extension Cords With Lighted Ends
One Ultra Sensitive Laser Thermometer

The Terminator 2 Heater Machine Package is available for $3,015.

The package contains:

One Terminator 2 Heater (with Heat Coverage from 400 sq feet to 450 sq feet, Depending on Room Configuration)
Three Ameri Air Mover Fans
All Necessary Extension Cords With Lighted Ends
One Ultra Sensitive Laser Thermometer

This equipment is National Electric code compliant on 15-amp, 120-volt circuits. This makes for easy setup almost anywhere, including hotels and motels in Arizona. The built-in digital thermostat control is pre-set to get your temperature in the kill zone and then keep it there for enhanced performance
6000 Watts, 20,460 BTU'S, Hi-Temperature Plastic & Fan Motor
37 Lbs. each - Stackable, Lightweight, and Easy to Carry
Note: We recommend that you call us and speak to a consultant prior to your purchase to obtain special terms or shipping schedule.
Extra Equipment
Splitter: $50 per 24-Hour Rental
Fans: $30 per 24-Hour Rental
Cords: $0.25 per Foot
Instruction Manual Included


What We Need from You
When you speak with a technician on the phone, we require a few things from you:
Size of Total Unit in Square Feet
Size of Individual Areas (Bedrooms, Living Rooms, and Family Rooms, etc.)
Text or email us a picture of your electrical panel box to match the proper equipment to your facility.
Do you have ceiling fire sprinklers?
Do you have an open setting for living room or dining room?
NOTE: It is important to give your technician accurate information in terms of square footage etc. as the equipment you receive will be based on that information. If you tell us your house or apartment is less than what it actually is, we will assign incorrect heaters and fans which could result in an ineffective treatment.
How To Rent Bed Bug Heater Equipment

Call and receive your free quote.
Schedule your appointment to pick up or have equipment delivered. (Note: Pickup and delivery are handled by an independent contractor who will determine your delivery rate. Scheduling an appointment is mandatory!)
Read the prep sheet for bed bugs and follow any directions given by your phone customer service rep.
Confirm your appointment with a minimum of $100 or 20% deposit by PayPal (info@americanbedbugequipment.com).

Pick up your heat treating equipment and bring the balance of the money in cash. Your customer service rep will review the simple procedures for using your equipment.


Note: There are absolutely no refunds on equipment rented for any reason at all ⁠— including, but not limited to, because of your inability to operate equipment or because your electrical supply will not support rental equipment, etc. Also, a drivers license and credit card are needed to rent equipment.

Remember that your rental time begins when you leave the rental property and concludes when the equipment is returned. Note: Any time after your original rental time is assessed at $12.50 per hour. There are no exceptions.
Deposit to Confirm Rental Appointment

American Bed Bug Equipment is amazingly effective for the eradication of bed bugs. Therefore, our heaters and accessories are in high demand requiring appointments for our important clients.
It is for this reason that a minimum non-refundable deposit of 20% or $100 is necessary, with the balance due upon receipt of heating equipment. In some instances where the rental agreement is $1,500 or more, the deposit may be higher.

Make your deposit today.

(Or, if you wish to pay from your own PayPal account, our PayPal is info@americanbedbugequipment.)

We look forward to you and your family enjoying restful, pest-free sleep again soon!
The Battery-Operated Bug Duster
The Bug Duster is a battery-powered dust applicator that is lightweight, mobile and easy to clean. Its large reservoir holds 32 ounces (946 ccs) of material, and the extended battery life means less time spent charging and filling and more time in the field. Its 24" (70 cm), flexible, durable wand with 48" (122 cm) hose easily reaches behind kitchen and bathroom equipment, restaurant booths, and ceiling tiles. It is also used extensively in sewers and manholes, or anywhere else material needs to be distributed. The built-in LED illumination eliminates the need for a separate light source. Other features of the Bug Duster include:


Large, High-Density Polyethylene Material Reservoir Externally Mounted to the Carrying Case
Smooth Fabric Reinforced Vinyl Case Easily Wipes Clean with a Damp Cloth
Rugged 4.5 amp Hour, 12-volt Battery Lasts Several Days on a Single Charge
Sealed Air Pump
Thumb-Operated Activation Switch on the Handle
Triple-LED Work Light Means no Need to Carry a Separate Light Source
Solid-State Battery Charger Prevents Overcharging (Only Five Hours to Fully Charge)
Flexible, Durable Wand
Hand Straps, Shoulder Straps, and Belt Loops Provide Three Carrying Options
The Bug Duster Kit Comes Fully Assembled with Everything You Need
Vinyl Carrying Case w/Shoulder Straps and Belt Loops (Available in Red, Black, Yellow, and Green)
Battery and Charger
Air Compressor
Hose with Flexible, Durable Wand
Material reservoir
Angle Tip